US Flag & Signal has been producing flags for our customers for over 90 years. We combine experience with technology to produce the highest quality flags available. Our facility features in-house digital graphics, a 12,000 sq ft sewing area featuring the best equipment in use today, and a staff of professionals which in many cases have worked for us for 20 years or more.
We can produce flags, banners, table drapes, etc without a minimum order requirement. We also have access to any flag, staff, stand, ornament or other accessory that may be needed and not produced directly at our plant.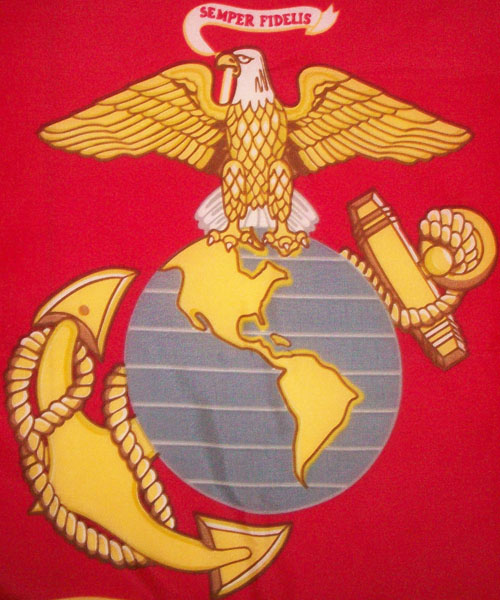 Printing
Digital Printing allows for a single custom flag to be produced quickly and economically. Digital printers produce brilliant colors, high front to back penetration and excellent resolution.
Spot color printing is when a select set of specific colors is chosen which match those used in the image to be printed. Spot colors are ideal for flag seals. It is economical when the job requires a high volume of prints.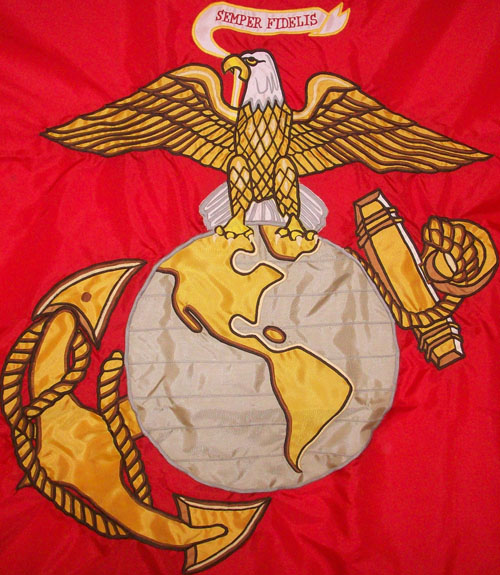 Appliquéd
Appliqué flag manufacturing refers to a sewing technique in which pieces of fabric are sewn onto another piece of fabric to create designs, patterns or pictures. Appliquéd flags are economical and make an attractive indoor display, yet they are durable enough to use at trade shows or on an outdoor flagpole.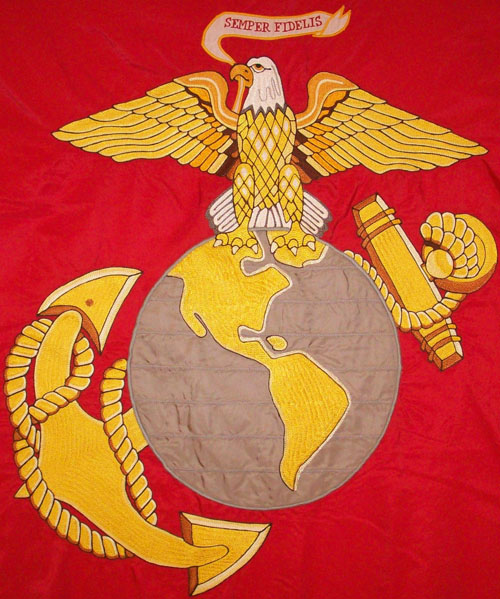 Embroidery
Bonaz Embroidery is often recognized as an Art Form. Flag Designs and Seals are created by sewing thread directly on material with a specialize industrial sewing machine. Often, the base flag specifies Bemberg Rayon, which is a silk like product and when combined with Bonaz Embroidery produces a beautiful indoor display which can last decades.
Our embroidery employees have been with our company for an average of 25 years and are recognized in the industry as producing some of the highest quality flags in the United States.